Is the world going to come to an end?
We need to think very carefully about what could happen over the next few years as there are a lot of indications that Jesus could take His followers out of this world, either before or during a period of time called the 'Time of Tribulation'. After the time of tribulation, the Lord Jesus will return. There are many people who will have various thoughts about this topic, but let us take the Word of God seriously.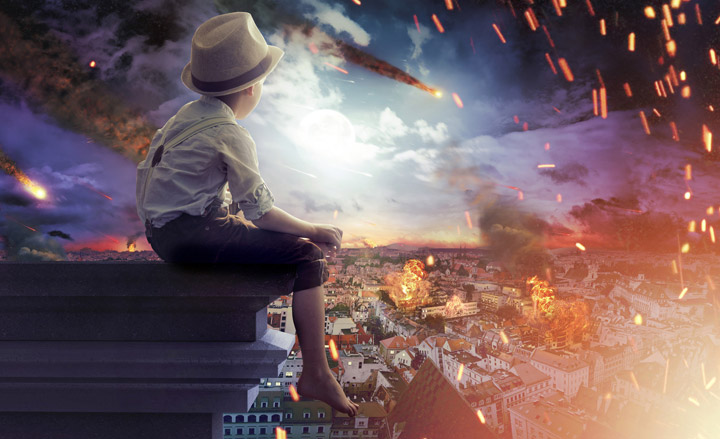 The world as we know it is going through tough times, but is it going to come to an end? Is Jesus is going to return and put an end to all of the evil behaviour? The Bible does say that no one will know the day or the hour when He will return, but this does not mean that we won't know the season. All we can do is to prepare for the fact that Jesus will return one day. Even if it is not for some years, we all know that our time on earth is limited and the older you get you realise how limited it is.
The Bible says; And this Gospel of the Kingdom will be preached in the whole world as a testimony to all nations and then the end will come.
Bible translators have said that every nation will have the Word of God printed in their language within 4 – 8 years. Don't take this lightly.
It is not up to us to know exactly when Jesus is going to return, but it is very important that we are ready to meet Jesus. Whether it is at what is called the rapture, or at our physical death, what is important, is that we are ready to meet Jesus.
It is very clear that Jesus is going to come back again. Not with human limitations but with divine power and majesty. Before He comes there will be a period of seven years called the time of tribulation where the enemy has a far greater influence. Following this, when Christ returns, Satan will be expelled for one thousand years. Satan will be released for a very short time after the one thousand years before the final closure of this world and the existing heavens. God does promise that there will be a new Heaven and a new earth which we can expect to be far better than the existing earth and heavens.
If you say that nothing is going to happen after you die, you are taking the risk that you could prove to be very wrong and the Bible is right.
God's truth
Jesus is going to come back again soon and there will be a new heaven and a new earth.
The Devil's deception
This life is all there is so make the best of it.