Is Jesus Christ more than just another human being?
This is a very important question. The whole of our destiny depends on the answer of this question. He clearly stated that He and God the Father were one. When His disciple Thomas met Jesus for the first time after Jesus resurrection from the dead, Thomas said, "My Lord and my God". Jesus commended Thomas for what he said and in fact He encouraged others to believe what Thomas said.
What Jesus said was either true and therefore we need to take seriously what He has said and what He has done, or He was a liar, or He was crazy to imagine that He was God. The evidence that Jesus is who He claimed to be is overwhelmingly clear, but like everything else about believing in God depends upon our openness to look at the evidence. God is not going to make you believe.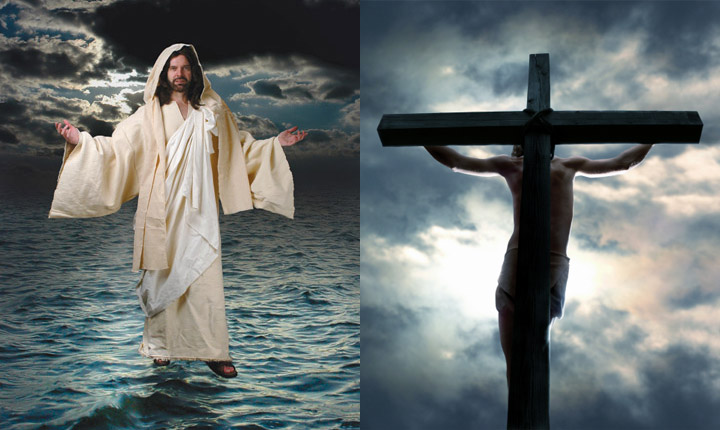 What gives us the confidence that Jesus is the human face of God?
His miraculous birth as He had no earthly father.
The many miracles He performed. He healed many who were very ill, or deformed. He raised the dead at His spoken words. He fed more than 5,000 people from one boy's lunch. He walked on the top of water and much more.
He fulfilled all of the many prophesies given in the Old Testament about the coming Messiah, or Saviour. Many of these prophesies He had no say in, like where He was to be born.
There was nothing Jesus said or did that was inconsistent, or contradictory.
His death and resurrection from the dead are the most powerful evidence and shows us that He is far different from any other person.
His ascension back to heaven was clearly a final proof that Jesus was far more than all of humanity.
God's truth
The death and resurrection of Jesus was necessary for us to be accepted into heaven.
The Devil's deception
Jesus didn't really rise again, it was all fake.